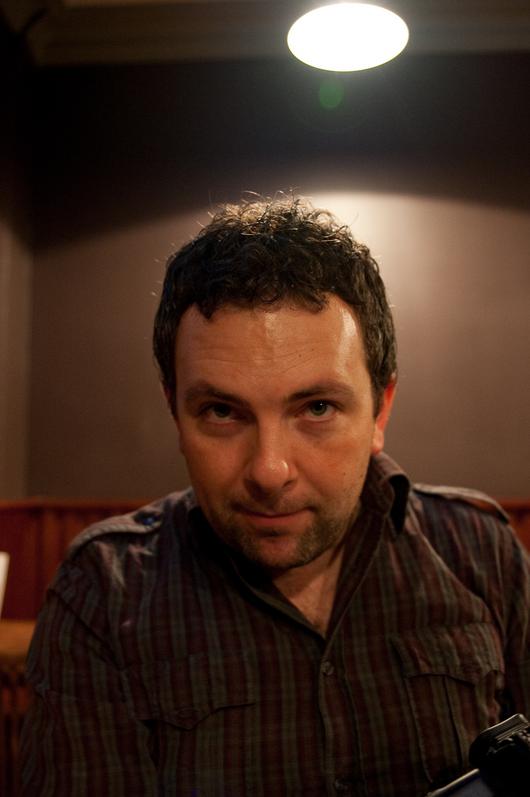 2010.04.18 - Vitek
Arthurs Pizza, Paddington

V is a weird guy, and I mean that with the best intentions in the world! I met him a few years ago through the Sydney Photobloggers group on Flickr. Always funny, sometimes charming, but a great guy to talk to, and to go out taking photos with.

His photos are pure soul, he knows how to capture people and places and is master of light.