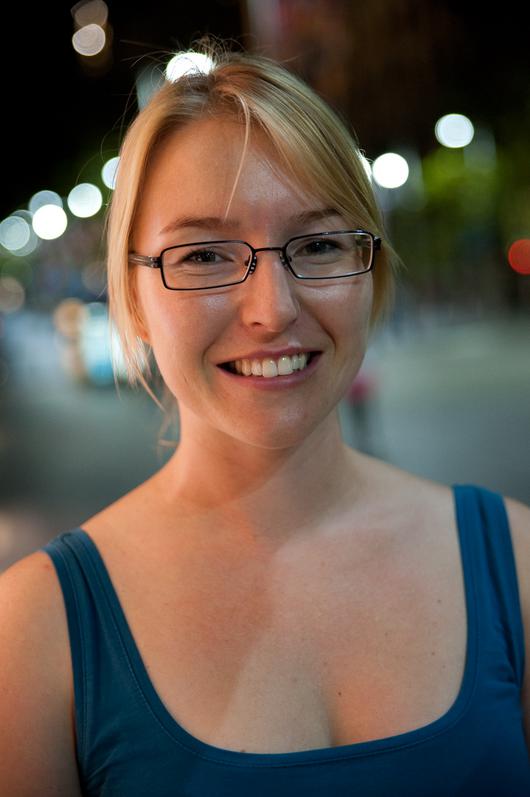 2010.04.10 - Claudia
Martin Place, Sydney

Claudia was originally from Germany, but has lived in India for a while and has been living in Sydney also for a while now. She does online marketing and has Jazz Dance classes on Fridays! As soon as I told her about my little project, she got really excited and started coming up with more and new ideas for me. Thank you Claudia!